Coming Soon: The Cyber Exorcist & the Mermaids of the Mississippi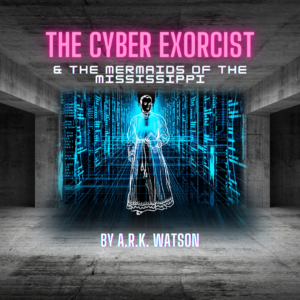 "They should just kick him out of the priesthood and be done with it.
Fr. Xavier is a priest on the brink. A disappointment to his mother, his family, and his hometown, he's ready to give up. Despite his failures as an apprentice exorcist, he is sent out to solve the 'easy' problem of a haunting in a waterfront convent.
Meanwhile he's saddled with the worst assistant he never asked for. Not only is Jesse an avowed atheist with open disdain for religion, but he might not even be human. Then again. in an age when man and machiene have merged, can even the demons tell the difference?
100 pages of a haunting adventure that will leave you questioning everything.
Now available for Beta Readers until Halloween Oct 31st 2021 (Sign up the the email list and click "Join the the Beta Reader Group."
The Vines of Mars
Nature is alien. Man is horribly familiar.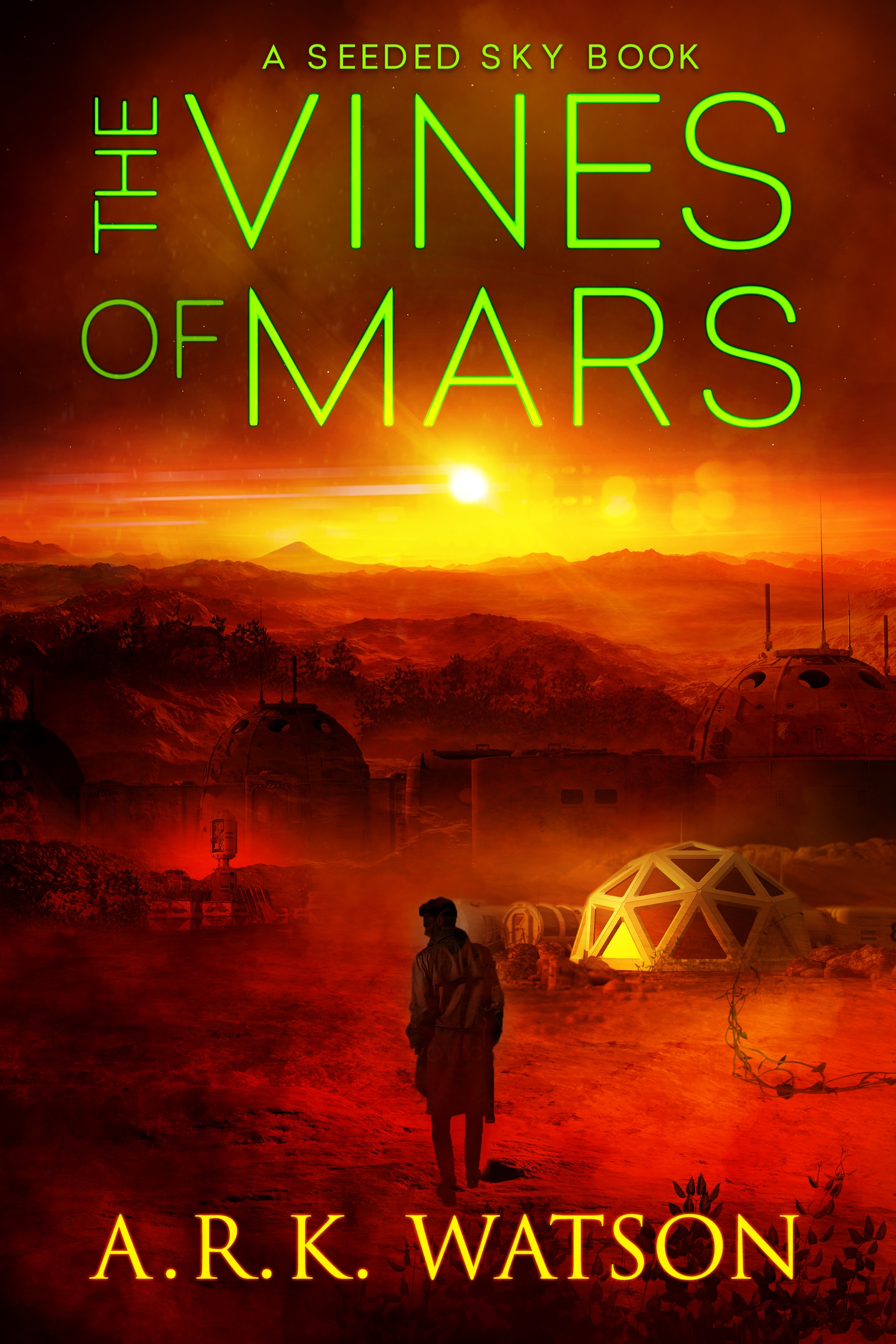 Tomás may have been born on Earth, but all he's known is the hard life of a Martian colonial farmer.
He is not the only colonist to have lost a sister to a summer dust storm or to wonder if her bones lie somewhere in the man-eating vines. And like most weary colonists, he accepted the dangers of Martian life, and started his own family.
Then a stranger walked out of the desert and showed him where his sister's body actually lay. To solve the mystery of her death, Tomás will have to dive into the mysteries of the planet, brave forces of nature he does not comprehend, and stay one step ahead of a killer who may be coming after the rest of his family next.
Read an Excerpt from the Book Here.

Get a look at a scene that famed author John Crowley BEGGED me not to cut out.
Awarded an Honorable Mention in the Writers of the Future Contest 2nd Quarter 2020
A young couple thinks they've found the perfect romantic getaway to celebrate their marriage. But they discover that there's more to the island and to their relationship than they ever dared guess. Is the island driving them insane or is there something more? A psychological horror with a hint of eldritch mystery.
"The Dunes" is only two dozen pages long, but its sinister and surreal mood grabs you at once and pulls you out of your routine mindset. Told from the husband's perspective, it raises questions that surface in every marriage…the central question—"what other purpose could there be for marriage than to drive away loneliness?"—is relevant to ordinary couples too. Anyone in a romantic relationship must struggle against resentment of the other person's independence. By the end of the story, the surreal plot twist raises another, metaphysical twist to that question: is possessiveness a sort of monster too?

Courtney Guest Kim, Reviewer
Read the Preview of this Award Winning Short Story Here
…the story took me by surprise. In fact, as soon as I finished the story I went back and started it again and read it through a second time. I read the story during lunch at work, and could not stop thinking about it. And here days later I am still thinking about it…

Steven R. McEvoy, GoodReads.com Reviewer