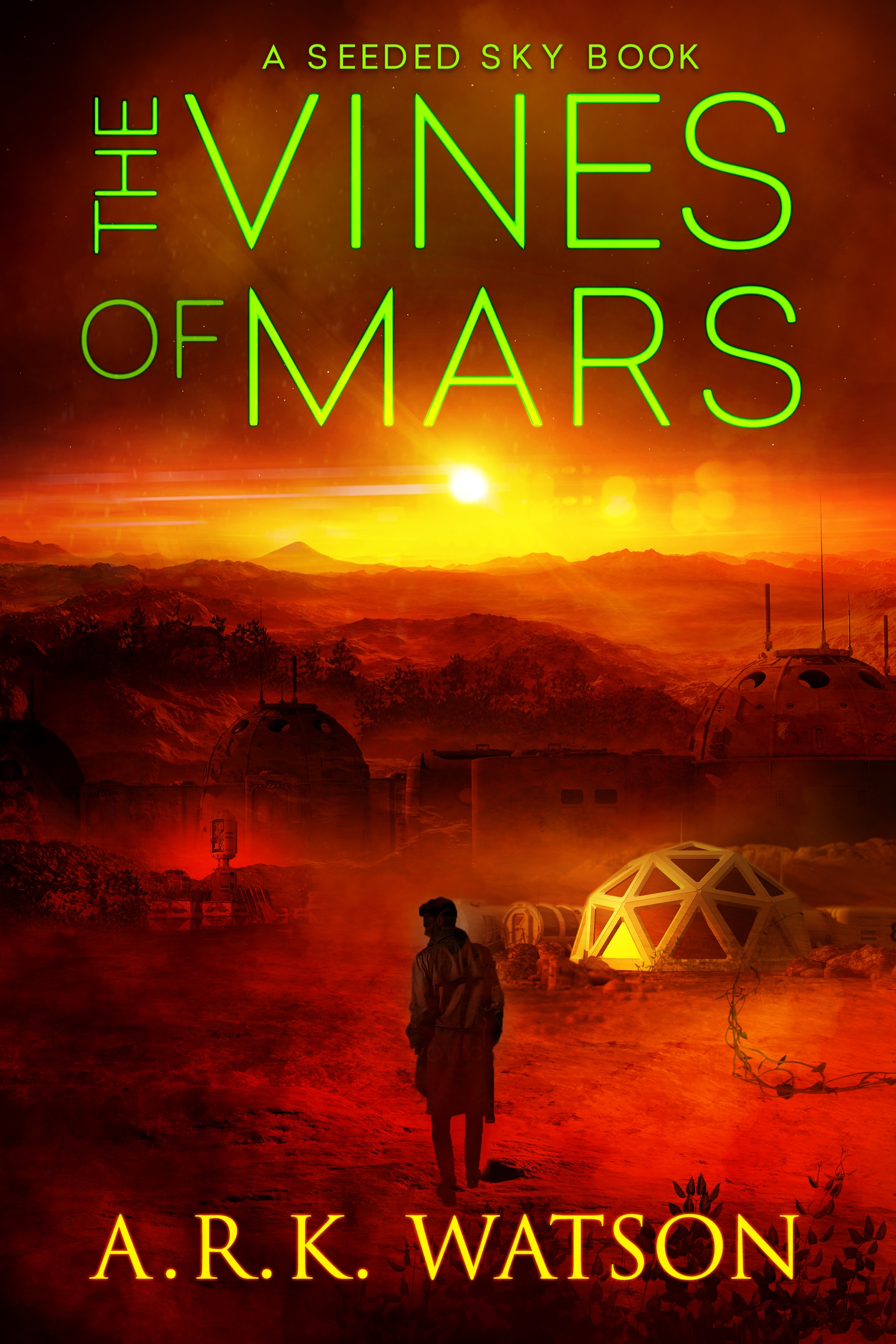 The Vines of Mars
Nature is alien. Man is horribly familiar.
Tomás may have been born on Earth, but all he's known is the hard life of a Martian colonial farmer.
He is not the only colonist to have lost a sister to a summer dust storm or to wonder if her bones lie somewhere in the man-eating vines. And like most weary colonists, he accepted the dangers of Martian life, and started his own family.
Then a stranger walked out of the desert and showed him where his sister's body actually lay. To solve the mystery of her death, Tomás will have to dive into the mysteries of the planet, brave forces of nature he does not comprehend, and stay one step ahead of a killer who may be coming after the rest of his family next.
Read an Excerpt from the Book Here.

Get a look at a scene that famed author John Crowley BEGGED me not to cut out.

 
Awarded an Honorable Mention in the Writers of the Future Contest 2nd Quarter 2020
What if Beauty were the Beast?
A young couple thinks they've found the perfect romantic getaway to celebrate their marriage. But they discover that there's more to the island and to their relationship than they ever dared guess. Is the island driving them insane or is there something more? A psychological horror with a hint of eldritch mystery.